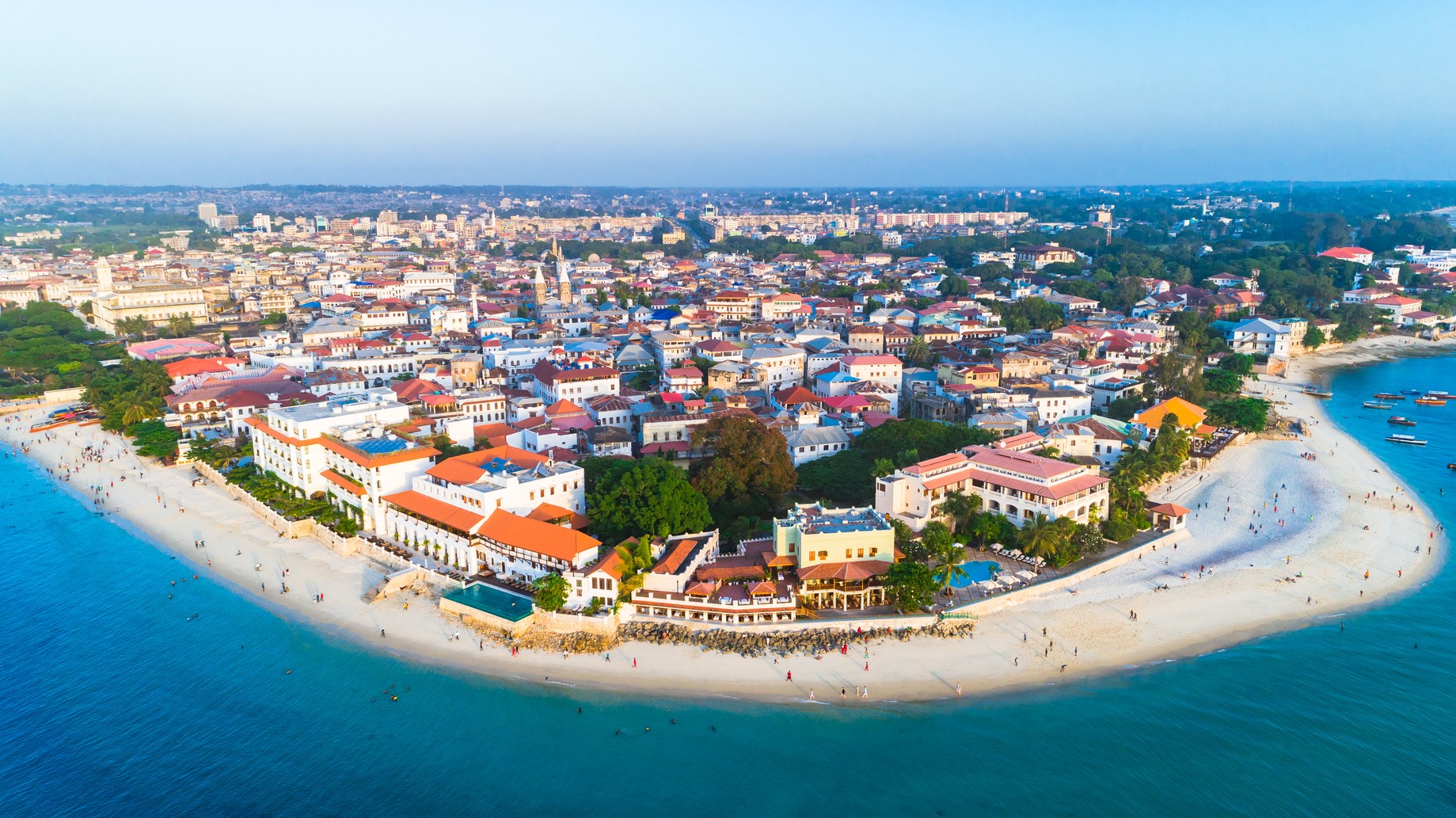 This is an interesting three – hours very guided tour which takes you to most historical sites in this wonderful Spice Island of Zanzibar. You will visit Zanzibar town market (opened 1904). Here you will be able to see and buy tropical fruits and spices (if you wish). You will also feel the pulse of Zanzibar and hear different dialects being spoken by the people at the market. From there you will be proceeding to Old slave Market which now stands the Anglican Church of Christ built by Bishop Edward Steers in 1874 on the site of the old slave market.
You have to remember that Zanzibar was the Slave Centre Market in Africa up to 6th June 1873. You will see tiny and dingy room where the slaves were kept (Slave Chambers) before sent to the auction table which was placed in the Old slave market. There is no trace remaining that can be a notably evidence of this forgotten trade but the High alter of the Anglican Church stand exactly where it was the Weeping post. The weeping post used to determine how strong slave are, if slave wiped and stand still means strong and that result onto the best price. If crying means Weak and result onto low price.
You will then be driven or walk (optional) to National Museum of Zanzibar the (House of wonder built in 1883) to see many interesting relics from the time of the Sultans as you will remember that Zanzibar ruled by Sultanate of Oman for couple of years, and also details of the early Explores, such as Dr. David Living stone ,Stanley, Speke and Barton Then a drive along the beach road up to Forodhani Gardens where you will see the Old British Consulate (the house where the body of late Dr. Living stone was kept and later sent to Britain), Dr. David Livingstone dead at Chitambo (ZAMBIA) in 1882 but his body brought to Zanzibar and then sent to Great Britain.
You will then visit the Arab Old Fort built (1700), High Court Building, Old German Consulate, Africa House – (former English Club) Tip Tip House, kelele Square, Old British Consulate, Orphanage Home, Forodhani Gardens, SultanPalace (Palace Museum). Also you will be luck to watch former French Hotel in Zanzibar ,Custom House, Old Dispensary, Old Harbor are among the topic in this very guided tour in Zanzibar.
Afterwards a leisure walking through the narrow streets of Stone town (old part of Zanzibar town) where most of the houses date back to more than 250 years. In this part of town you will find a lot of exotic small bazaars and shops. Meet Zanzibari People doing their local shopping ( they are very friendly and assistance) Finally you will be taken to Maruhubi Palace Ruins built by the third Sultan of Zanzibar (Sultan Barhash in (1880) and Dr. Living stone House built in (1866)